Ultrasonic Non Woven Fabric Embossing Machine:
Ultrasonik mesin kain embossing menggunakan suhu yang tinggi pemanasan geseran prinsip bahan, membuat dua lapisan atau lebih bukan tenunan atau lain-lain gentian kimia bahan kain menjadi bahan komposit jenis yang baru dengan corak dan tanduk ultrasonik timbul atau digubah. Ia boleh digunakan secara meluas dalam penjagaan perubatan dan kesihatan, pembersihan udara, perlindungan pengguna, wanita dan bayi serta demensia senile atau industri lain.
Prinsip operasi mesin embossing kain bukan tenunan ultrasonik:
Menggunakan penyebaran gelombang getaran frekuensi tinggi untuk dikimpal antara dua atau lebih permukaan, Dalam hal tekanan, membuat permukaan bahan menjadi berbuih antara satu sama lain dan mendesak perpaduan antara lapisan molekul, kelebihannya adalah kelajuan tinggi, pemuliharaan tenaga, perpaduan yang tinggi , kekonduksian yang baik, tiada percikan api, hampir dengan pemprosesan sejuk.
Ciri-ciri kain embossing bukan tenunan ultrasonik :
1. Kecekapan, kelajuan jahit lebih cepat 5 hingga 10 kali daripada cara tradisional.
2. Lebar mesin quilting ultrasonik diputuskan oleh pelanggan.
3. Cara pelumasan tanpa jarum lebih selamat dan alam sekitar.
4. corak gulungan bunga berubah-ubah untuk memenuhi keperluan pelanggan yang berbeza.
Menunjukkan: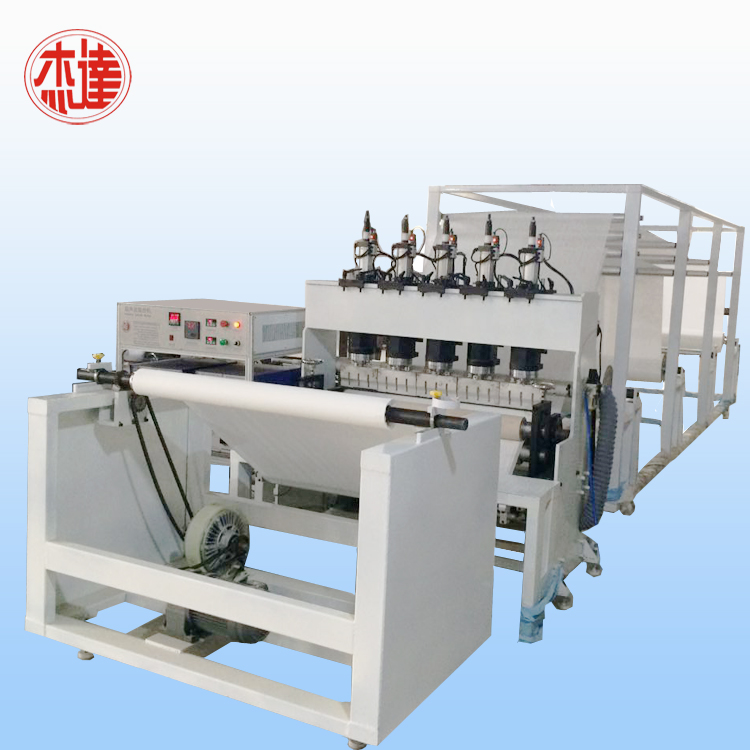 Parameter teknikal ultrasonik bukan tenunan fabrik mesin embossing :
| | |
| --- | --- |
| Capacity | 0-25M/Min |
| Frequency | 20KHz |
| Voltage | 220V 50KHz |
| Power | 13KW peak |
| Welding maximum width | 1600mm |
| Air source | Compressed air(6MPA) |
| Material of frame | Connection of steel structure |
| Ultrasonic horn | aluminum |
| Starting system | Frequency converter adjustment |
| Size | 8000*2300*2000(in kind prevail) |
| Weight | 1200kg |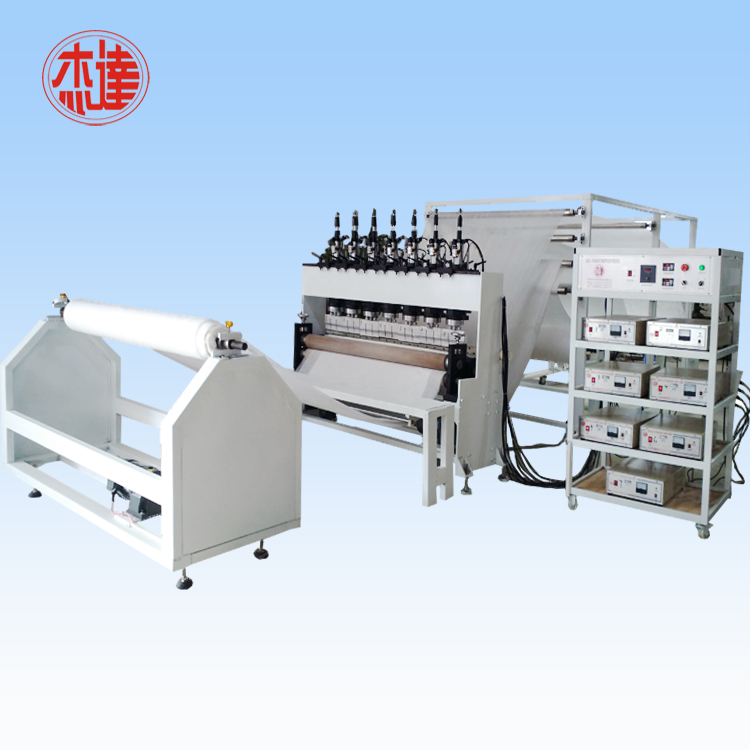 Pembungkusan:
1. Mesin lengkap akan dipindahkan dalam satu kes kayu atau mengikut keperluan pelanggan, tidak memerlukan kos pemasangan tambahan.
2. Reka bentuk pemasangan mesin menegaskan prinsip "manusia", pemasangannya mudah dan mudah.
3. Terdapat beberapa tanda pada mesin supaya anda dapat mencari setiap bahagian dengan mudah, dan beberapa arahan pemasangan, gambar, video akan disediakan untuk rujukan anda.
Perkhidmatan:
Waranti 1.12 bulan untuk mesin.
2.Menyediakan perundingan teknikal percuma dan perkhidmatan penyelenggaraan lain yang berkaitan.
3.12-24 jam perkhidmatan dalam talian untuk persediaan asas dan pembaikan.
4. Memastikan bekalan alat ganti.
Maklumat Syarikat:
JIEDA Ultrasonic Equipment Technology Co, Ltd mempunyai lebih dari sepuluh tahun pengalaman dalam pembangunan peralatan mekanik, menikmati reputasi yang baik di baris ini. Dan mempunyai banyak pelanggan setia di rumah dan di luar negara.
Produk utama: Ultrasonic Quilting Machine, Ultrasonic System, Ultrasonic Transducer, Ultrasonic Horn, Generator ultrasonik, Ultrasonic Plastic Welding Machine, Non Woven Laminating Machine, Ultrasonic Punching Machine, Ultrasonic Cutting Machine, dll.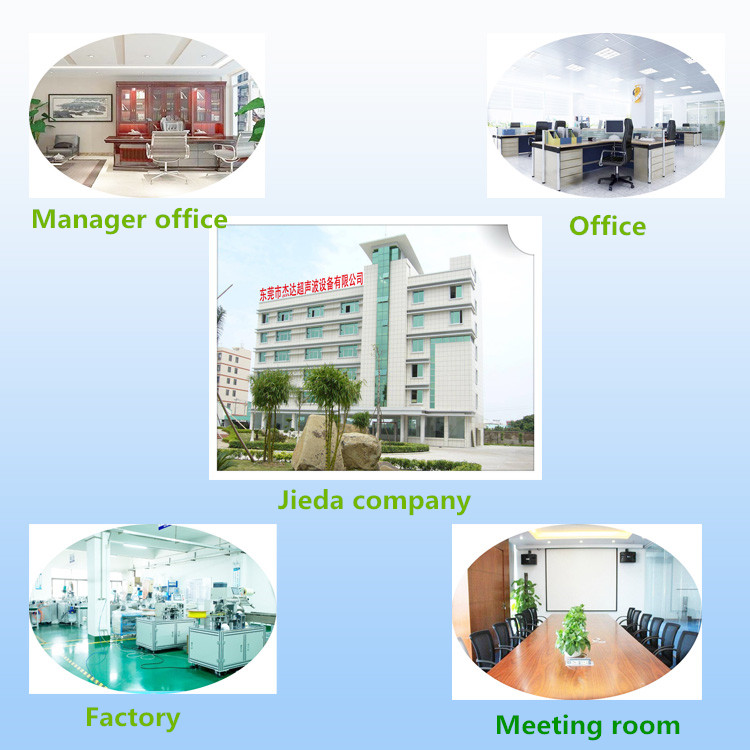 Soalan Lazim:
Q: Berapa lama kita akan mendapat mesin itu?
J: Kami dan pelanggan kami biasanya memilih penghantaran melalui laut, jadi sebaik sahaja anda membuat pesanan, kami akan mengatur penghantaran dalam masa 3 hari, dan kira-kira 7-35days (bergantung pada pelabuhan destinasi) anda akan mendapat mesin.
Q: Adakah kita masih perlu memasang mesin selepas kita dapat?
A: Kami akan menyesuaikan mesin sebelum kami menyampaikan kepada anda, kami juga akan menghantar video dan manual untuk mengajar anda cara menggunakan mesin.
Q: Bagaimana dengan jaminan anda?
J: Waranti kami adalah 1 tahun, semua bahagian mesin boleh diganti secara percuma dalam tempoh 1 tahun jika rosak (tidak termasuk buatan manusia)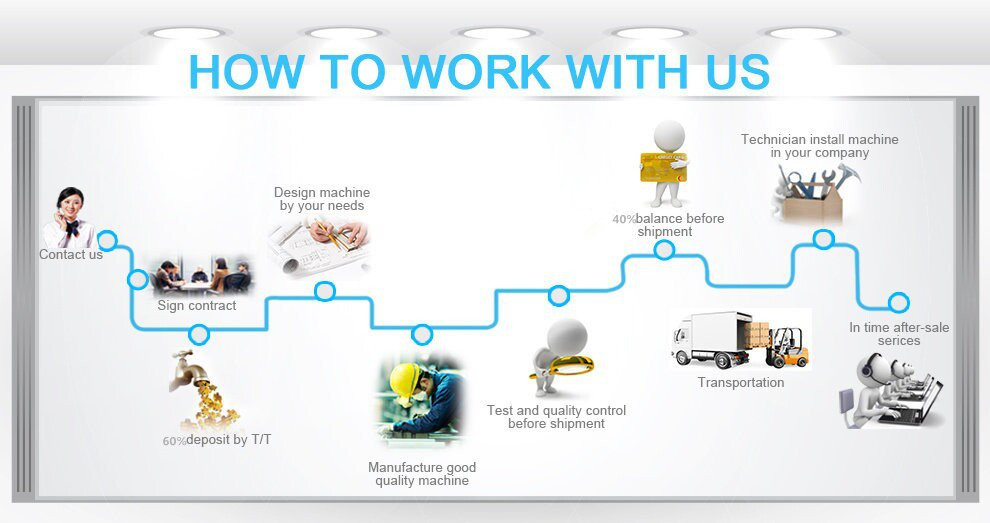 Kategori produk : Mesin Laminat Ultrasonik > Ultrasonic Non Woven Laminate Machine